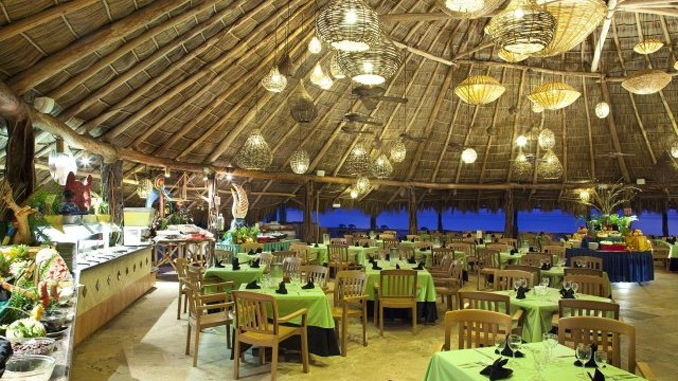 Baby Boomers are Retiring and Vacationing 'On the Beach' in Puerto Vallarta Mexico
Over 35 Million Americans visited Mexico in 2013.
Over 1.2 Million American Expats are living in Mexico.
Over 10,000 American Expats are now living in Puerto Vallarta Mexico.
Why are Baby Boomers Retiring and Vacationing on the Beach in Puerto Vallarta Mexico?
Puerto Vallarta was once a hidden beach town which has become one of the most popular coastal destinations to retire and vacation in Mexico. Quality all-inclusive vacation and retirement facilities, low cost of living, a growing bilingual population, and their beautiful white sand beaches make Puerto Vallarta a perfect destination for Baby Boomers to vacation and to retire.
1) Over 10,000 other American Expats live there for us to socialize with.
p>
2) Puerto Vallarta is close to the United States, located on the Mexican North Pacific Riviera Coast.
The largest American and Canadian Airlines have Flights to Puerto Vallarta's modern all air conditioned airport.
– Just under a 3 hour non-stop flight from Houston Texas – Flights from $350 Round Trip
– Just over a 3 hour non-stop flight from Los Angeles California – Flights from $350 Round Trip
– Just 8 hour non-stop flight from New York City – Flights from $450 Round Trip
3) Baby Boomers don't have to learn another language with English spoken in every store and restaurant in Puerto Vallarta. The majority of Mexicans who work in the tourism industry speak a fair amount of English. This includes taxi-cab drivers, Police, wait-staff, front desk workers, management, activities staff, childcare, bell-boys, spa and gift shop employees and anyone working time-share or selling tours and tickets.
4) Puerto Vallarta is a Subtropical Climate and is considered one of the most naturally beautiful places on earth with weather that can be described as tropically perfect.
– Over 300 days of sunshine a year in Puerto Vallarta.
– During November to June, there is virtually no rain. Daytime temperatures average between 80 and 90 degrees with nighttime temperatures dip down to 70-75 degrees.
– During the summer months, the temperatures range from 85-90 during the day and 80-85 at the night.
5) The Mexican People are generally warm, friendly, generous and welcoming. If you smile at them, they smile back. If you greet a passing stranger on the street, they greet you back. If you try to speak even a little Spanish, they tend to treat you as though you were fluent. Or at least not an idiot.
6) Puerto Vallarta justly deserves the reputation for safety and security.
Baby Boomers are Safe Retiring in Puerto Vallarta Mexico
The United States State Department's Warning for travelers to Mexico does not apply to Puerto Vallarta. Statistically, Puerto Vallarta poses no more personal risk than Disneyland and is safer than Miami, New Orleans or even Washington D.C. More than 95 percent of Mexico's municipalities are at least as safe as the average Baby Boomers own hometown.
7) Puerto Vallarta scores top notch for medical care, boasting several first-class hospitals that feature the most modern equipment and a great variety of qualified English speaking doctors and nurses in all medical fields. Medical care and pharmaceutical drugs come at deep discounts in Mexico.
Nearest Hospital is only 3 minutes away: San Javier Hospital
Where can Baby Boomers Vacation without the Crazy Party Crowd and Kids Scene?
Front Beach Retirement Mexico offers All-inclusive Vacations 'On the Beach' for American Baby Boomers with lower rates than all-inclusive hotels and in an environment without the Crazy Party Crowd and Kids Scene.
Front Beach Retirement Mexico offers for the same price you pay for a weekend, you can spend one week or more 'On the Beach' with an all-inclusive service with the advantage of their gerontologic service.
Front Beach Retirement Mexico offers a Free Stay Promotion 'On the Beach' Ocean Front Accommodations for those Baby Boomers wanting to check out and experience their Retirement Facilities as well as the City of Puerto Vallarta and the surrounding area.
Front Beach Retirement Mexico offers American Baby Boomers an affordable and higher quality of retirement living than that which can be found in the United States.
Front Beach Retirement Mexico is the premier Baby Boomer Retirement Community with Independent & Assisted Living Services 'On the Beach' in beautiful Puerto Vallarta Mexico.
Front Beach Retirement Mexico is the first Independent and Assisted Living Facility in Mexico designed primarily to host Americans, Canadians and other English Speaking Peoples.
Front Beach Retirement Mexico offers an incredible value when you consider the safe, secure, ocean front living with a magnificent year-round temperate climate. Here, an active lifestyle promotes independence which is enhanced by an array of services tailored to suit their retiring Baby Boomer needs.
FRONT BEACH RETIREMENT SLIDESHOW

PUERTO VALLARTA SLIDESHOW

You can call or email to get answers to all of your questions and/or to book a vacation or retirement evaluation trip.
US Phone: 206-855-3239
– If you get a Voicemail Message, please leave your contact information along with a convenient time to call you or you can email me back at a convenient time to call you.
Email Address: josh@mexicoassistedliving.com
FRONT BEACH RETIREMENT MEXICO
http://www.MexicoAssistedLiving.com
Puerto Vallarta, Mexico
US: 206-855-3239
---