Baby Boomers Drive Dietary Supplement Market
There appear to be two different customers are driving the trend in Dietary Supplement Sales – Dieters and the Baby Boomer Generation – though there clearly is a great deal of overlap between the two.
For all intents and purposes, sales of nutritional supplements, including diet aids, seem to be on the upswing again, growing 3.8 percent to $233.6 million in drug stores for the 13-week period ended April 17, according to ACNielsen sales data.
First, diet aid pills remain a booming business for the drug channel. Ephedra may be gone, but Baby Boomers are still clamoring for diet aids like TrimSpa and MuscleTech's Hydroxycut. To be sure, neither contains ephedra any longer. 
But there were concerns that dieters would abandon the diet pill category, particularly thermogenic herbals, in favor of structured diet plans, such as Atkins or the South Beach Diet–or even Slim-Fast or Weight Watchers.
It couldn't have hurt when TrimSpa hired ex-Playboy model and reality-TV laughingstock Anna Nicole Smith (a Baby Boomer), who lost 69 pounds using the company's TrimSpa X32, as a company spokeswoman.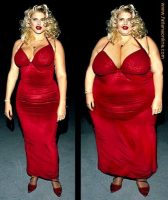 Driving the second segment of nutritional supplements are the aging Baby Boomers Base which continues to drive new customers to the dietary supplement aisles in search of that perpetual fountain of youth. Based on sales, it appears we're looking for it in joint health products like glucosamines and chondroitins (and soon, possibly, a new ingredient called microLactin).
We also are looking for it in heart health, noted Doug Jones, corporate communications manager at Pharmavite. There are some very specific segments that are driving the growth in the category right now. Fish oil is up [tremendously]; CoQ10 is another, ingredient that's up and that's a high-dollar item, he said.
On the other hand, one-time popular supplements like coral calcium are beginning to fade. Sales of coral calcium are beginning to lag, Jones observed. It was the buzzword a couple of years ago, but we're seeing in natural health channels significant declines. Typically, the natural health channel is a good indicator of supplement sales trends for Baby Boomers. 
BOOK:  The Health Professional's Guide to Popular Dietary Supplements, Third Edition
. . . . . . . by Academy of Nutrition and Dietetics
---