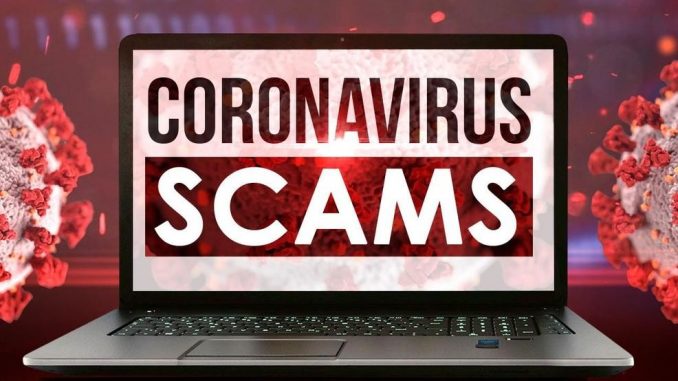 BABY BOOMERS ARE TARGETED FOR CORONAVIRUS SCAMS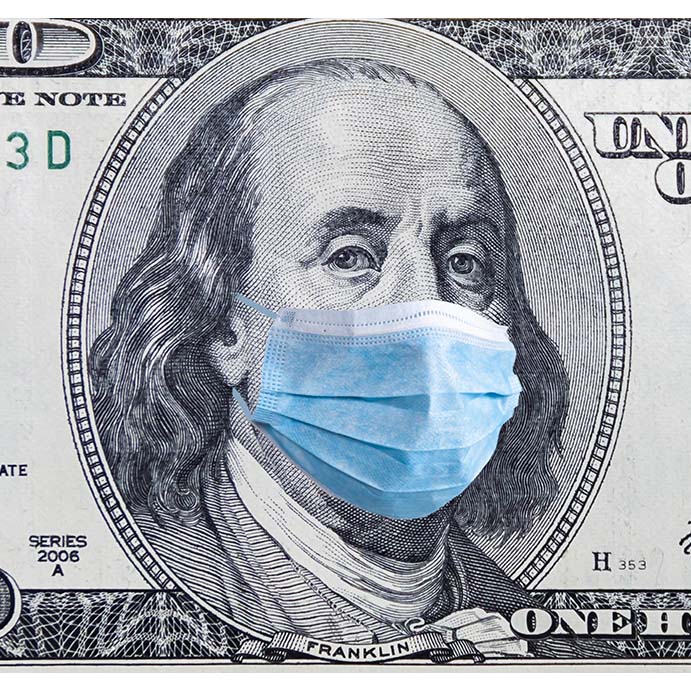 Beware of Coronavirus Scams that are spreading like wildfire via email, on social media, by text, and by telephone call.
Baby Boomers are reminded that there are criminals who may try to take advantage of us during the Coronavirus Emergency Situation.
Report of a Baby Boomer Victim of identity theft who received a phone call advising them that personal information was needed to implement their Government Stimulus Package.
Scammers are utilizing Fake Websites to reach prospective victims as well as contacting people by phone, email, text and posting disinformation on social media platforms.
Here are some Common Coronavirus Scams for Baby Boomers to Look Out For:
Coronavirus Testing Scams:
Scammers are Selling Fake Home Coronavirus Test Kits
Coronavirus Treatment Scams:
Scammers are selling Fake Cures and Advice on bogus Coronavirus Treatments.
Coronavirus Medical Supply Scams:
Scammers are Selling Coronavirus Medical Supplies like Surgical Masks, Gloves and Medications on high demand through Fake Websites, Social Media Sites and Email Addresses. When Baby Boomers attempt to purchase medical supplies through these channels, Scammers just pocket the money and never provide the promised goods.
Coronavirus Provider Scams:
Scammers are contacting Baby Boomers by phone and email, pretending to be Doctors and Hospitals that have treated a Friend or Relative for Coronavirus and demanding they pay for that treatment.
Coronavirus Charity Scams:
Scammers are soliciting donations for individuals, groups, and areas affected by Coronavirus.
Coronavirus Phishing Scams:
Scammers are sending Phishing Emails posing as a National and Global Health Authority, including the World Health Organization (WHO) and the Centers for Disease Control and Prevention (CDC), designed to trick Baby Boomers into downloading Malware or providing personal identifying and financial information.
Coronavirus App scams:
Scammers claim to track the spread of the Coronavirus by downloading a Mobile App which inserts Malware that will capture your personal information.
Coronavirus Investment Scams:
Scammers are claiming through various online resources that Publicly Traded Companies have Products and/or Services that can prevent, detect, or cure the Coronavirus, and invest in the stock of these companies that will dramatically increase in value as a result. These promotions often appear as Research Reports, making predictions on low-priced stocks issued by small companies with limited publicly available information.
VIDEO: BEWARE CORONAVIRUS SCAMS

Here Are Some Tips to Help Baby Boomers Avoid Getting Scammed:
Hang up on Robocalls
Don't press any numbers. Scammers are using illegal robocalls to pitch everything from scam Coronavirus treatments to work-at-home schemes. The recording might say that pressing a number will let you speak to a live operator or remove you from their call list, but it might lead to more robocalls, instead.
Ignore Online Offers for Vaccinations and Home Test Kits
Scammers are trying to get you to buy products through an online store that isn't proven to treat or prevent the Coronavirus. At this time, there are no FDA-Authorized Home Test Kits for the Coronavirus. Visit the FDA to learn more.
Fact-Check Information
Watch our for Scammers that are giving Coronavirus information that hasn't been verified as legitimate. Before you pass on any messages, contact trusted sources. Visit What the U.S. Government is Doing for links to federal, state and local government agencies.
Know Who You're Buying From
Scammers may claim to have High Demand Products, like cleaning, household, health, and medical supplies – when, in fact, they don't.
Don't respond to texts and emails about checks from the Government.
Don't Click on Links from Sources You Don't Know.
The link could download viruses onto your computer or device and compromise your Computer and Financial Information.
Watch for emails claiming to be from the Centers for Disease Control and Prevention (CDC) or experts saying they have information about the virus.
For the most up-to-date information about the Coronavirus, visit the Centers for Disease Control (CDC) and the World Health Organization (WHO) Websites.
Do your homework when it comes to donations, whether through charities or crowdfunding sites.
Don't Let Anyone Rush You into Making a Donation.
If you are contacted by someone who wants a cash donation, by a Gift Card, or by Wiring Money – DON'T DO IT.
On March 18, 2020, U.S. Attorney Trutanich announced the appointment of a Coronavirus fraud Coordinator to lead investigations into known and suspected occurrences of financial fraud related to the Nation's Ongoing Coronavirus Public Health Emergency.
If you or someone you know believe you've been the target or victim of an outbreak-related fraud scheme, please contact the FBI's Internet Crime Complaint Center (IC3) by visiting www.IC3.gov
BE CAREFUL AND BE SAFE…
---
---