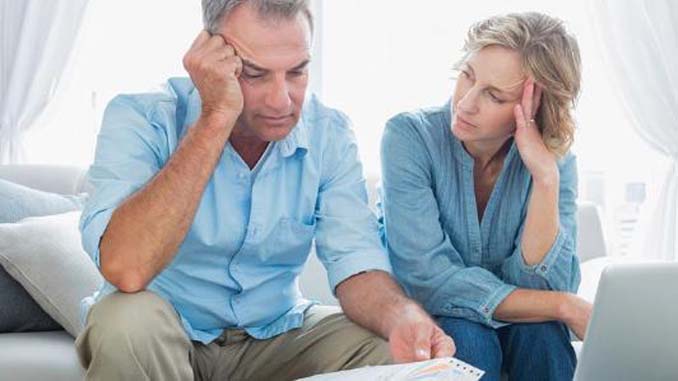 Boomers Getting Married Again Need to Discuss Finances Before the Wedding
Article By: Wendy Murphy
Baby Boomers getting married should be vigilant in discussing their finances, before they get married.
A phenomenon called "Gray Divorce" is on the rise: the divorce rate for seniors has doubled over the last 20 years, according to research done by Bowling Green State University.
It is only natural that the internet is now bursting with dating sites aimed at Baby Boomers. It's a dizzyingly fast-growing industry: television commercials inform you that it's "your time" to date and tout a host of services for finding a "mature" mate.
More and more Baby Boomers are searching for love, online or otherwise.  But, as with unions at any age, Baby Boomer couples should be vigilant in discussing their finances early and often. Nothing portends the end of a burgeoning relationship faster than disagreements over finances.
Baby Boomers arguing about money is the top predictor of divorce, said a 2012 study published in Family Relations journal, in which 4,500 couple were interviewed as part of the National Survey of Families and Households.
Making matters worse is that Baby Boomer couples don't talk much about money before committing to each other. Nearly two-thirds of married couples who responded to a recent USA Today poll said they talked little or not at all before the wedding about how to combine their finances.
Experts agree that when Baby Boomers approach a relationship with different beliefs about the best uses for wealth, they will experience more conflict.
Baby Boomers need open and honest discussions about money before marriage can often alleviate future discord.  Such conversations should include clear and detailed conversations on:
Assets
Will you comingle, or keep them separate?  Many couples who marry later in life enter the relationship with significant assets, including property and investments.  What are your retirement assets?
Insurance
Have you sorted out your various insurance policies?  These are beneficiary driven.  Is the beneficiary a former spouse?
Bills
Will yours be a one- or two-income relationship? Or are you both retired?  Either way, you must define who will be responsible for paying what.
Wills
Are they drawn up?  Do they need updating? Is it time to add to (or change) your heirs? Seniors changing their wills to add a new "significant other" should be particularly wary of the potential impact on the rest of the heirs.
Debts, Liabilities, and Obligations
Come clean about your debts and liabilities, as well as your history of making payments.  Are you chronically late in making payments?  What is your credit history and score?
Priorities
Do you agree on savings?  On what and whom will you spend money… is one of you financing a grandchild's college education, for instance? Are you both willing to create and stick to a budget?  Do you live hand to mouth?  If one of you is frugal and saves regularly, and the other likes to spend, there will be disputes.
Responsibility for Investing
You can decide ahead of time if one of you will take most of the responsibility for investing and maintaining your combined assets. Still, though, an annual family meeting, or one including your financial advisor, is a good idea so that both spouses know where the assets are, how they are titled, and who has access.
Baby Boomer's second chance at love is wonderful.  And one of the most effective ways to foster a lasting relationship is to compose an agreeable financial plan together.
Wendy Murphy, CFP®, is a Financial Advisor and Financial Planning Specialist with the Global Wealth Management Division of Morgan Stanley Wealth Management in Shrewsbury, NJ.
The information contained in this interview is not a solicitation to purchase or sell investments. Any information presented is general in nature and not intended to provide individually tailored investment advice. The strategies and/or investments referenced may not be suitable for all investors as the appropriateness of a particular investment or strategy will depend on an investor's individual circumstances and objectives. Investing involves risks and there is always the potential of losing money when you invest. The views expressed herein are those of the author and may not necessarily reflect the views of Morgan Stanley Wealth Management, or its affiliates Morgan Stanley Smith Barney, LLC, Member SIPC.
Certified Financial Planner Board of Standards Inc. owns the certification marks CFP®, CERTIFIED FINANCIAL PLANNER™, and federally registered CFP (with flame design) in the U.S., which it awards to individuals who successfully complete CFP Board's initial and ongoing certification requirements.
---