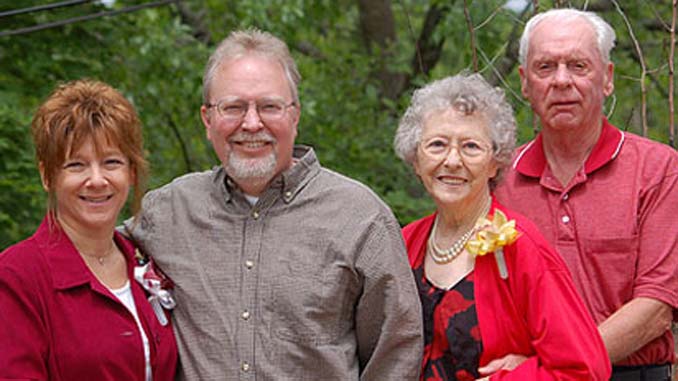 Baby Boomer Generation Makes the Most from an Inheritance
Speculation that the Baby Boomer Generation is going to be coming into a huge transfer of wealth from inheritance may not be a rosy picture.
According to AARP's new study, despite wishful thinking and optimistic news reports, inheritances are not likely to bail out Baby Boomers who haven't been saving for our retirement.
What Will Boomers Inherit? 
One-fifth of Baby Boomer households have received inheritances.  
Only 15 percent of Baby Boomers still expect to receive an inheritance.

The Baby Boomer Generation families who have received an inheritance, the median value was about $64,000.  
While this is a nice chunk of change, it's not likely to solve all of our financial and retirement needs.
Since the Baby Boomer Generation can't count on an inheritance, we are encouraged to save enough money to retire comfortably.  Find out how much you need to save now for a secure retirement.  To save on taxes while growing your retirement fund, participate in the retirement accounts where you work (401ks) and IRAs.  
If we do receive an inheritance, make the most of it.

Here are some tips:
Don't Do Anything – Losing a family member is difficult. Take some time to grieve.  In the meantime, park the money in a stable, liquid account such as a money market account.  You can afford to take a couple of months to deal with your emotional needs rather than rushing into investments that you may regret later.
Don't Blow It – When you receive an inheritance, you may feel rich.  It's OK to spend some of it on yourself, but don't blow it all on a boat or a trip that you really can't afford.
Make a Plan – So what are you going to do with the money?  Make a plan.  It forces you to really think about what you want to do.
Pay off Debt – Consider paying off high-interest consumer or credit card debt.
Invest for the Future – Think about using the money to build a secure future.  Figure out how much you need to save for retirement and invest wisely.
Inheriting IRAs – If you inherit an IRA, you can continue to take advantage of tax-deferred savings as a beneficiary.  The rules are different for spouses and non-spouses, and traditional and Roth IRAs.  Check with an estate attorney.
Let's face it, we've all thought about the possibility of inheriting some money at one time or another. The best tip we can get is to make the most of it. 
Book: Uncertain Inheritance, An: Writers on Caring for Family
---
Baby Boomer Magazine Recommends: VantageMediaMarketing.com
Get more Info on a New Online Business Website or a Website Makeover

---