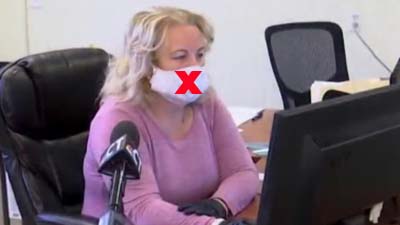 WORKING AT HOME & ONLINE JOB OPPORTUNITIES FOR BABY BOOMERS DURING CORONAVIRUS PANDEMIC
Affected by the Coronavirus Pandemic are the 54 million Baby Boomer and Senior U.S. Workers, according to a Federal Jobs Report recently released.
For Baby Boomer Workers, the Cronovirus Crisis Spotlights a Range of Job Challenges — Unique to Baby Boomers.
These challenges to Baby Boomers to get Jobs to include:
• Limited Emergency Funds
• Age Discrimination in the Workplace
• Lack of Paid Sick Leave
• No Extended Paid Family Caregiving Leave
51 Percent of Baby Boomers and Seniors do not have an Emergency Savings.
Lack of liquid savings is a challenge for people at every income level and every demographic. Even among Baby Boomers with $150,000 or more in household income, 1 in 4 have no emergency savings account. The coronavirus may have a greater toll on Baby Boomers workers without Emergency Savings because we have far fewer working years left to pay off debt and to rebuild our savings.
With the Coronavirus Pandemic, there is a Hiring Boom going on with Companies in the Still-Active Parts or our US Economy.
• Many Local Supermarkets, like Kroger, Albertsons/Safeway, Publix, and Aldi who are adding thousands of in-store and other job opportunities.
• Pizza chains Domino's, Pizza Hut and Papa John's all have announced plans to hire 10,000 or more drivers, cooks, and other staff.
• Drugstores CVS is looking to fill 50,000 jobs and Walgreens says it is looking to hire 9,500 people.
• Discount stores Dollar General is filling up to 50,000 positions, Dollar Tree and Family Dollar Stores are adding some 25,000 workers.
• Walmart, Amazon, and Instacart's Grocery-Delivery Service are adding hundreds of thousands of workers as the demand for online shopping and home delivery rises.
While Baby Boomer Workers might be in demand for such jobs, these opportunities may carry a considerable downside for us during the Coronavirus Pandemic.
Retail Stores like Target and Walmart are likely to have jobs that make sense in good times, but Baby Boomers should worry about the possible exposure to the Coronavirus.
Baby Boomer Job Seekers who have a respiratory illness or are more vulnerable to the effects of COVID-19 should prioritize our employment opportunities even though recent hiring announcements from large companies could offer opportunities for Baby Boomers who have been affected financially by the widespread business shutdowns. Without legislation to require that they have protective gear, these bright lights in the labor market actually may become a dangerous temptation for Baby Boomer Workers who desperately need the income.
WORK AT HOME REVEALED JOB OPPORTUNITIES 
Some Examples of Working at Home Opportunities:
Paid Surveys: Up To $45/Quick Survey)
Home Surveys: Earn $3-$46 Per Survey
Home Job Staffing – Work At Home
Remote Editor for Travel Noire
AARP WORK FROM HOME JOBS
Local Work From Home Customer Service
Work from Home Sales Representative
Inpatient Coder-Telecommute
Work From Home – Brand Ambassador
Work from Home Call Service
Remote Outbound Call Center Representative
Member Sales Specialist
INDEED CAREER ADVICE – What to do if your job is affected by COVID-19
Here you'll find advice, resources, and community conversations to address the impact of COVID-19 on your job.
Some Examples of COVID-19 Work From Home Jobs Online or on Phone at Indeed
Customer Service Agent – Over the phone, email, and online chat to resolve questions or concerns.
Nursing Assistant – Assist residents with video calls to their families.
Order Processing Specialist – Customer Service Order Processing Specialist
Marketing & Creative Services Sales Person – Work the phone and email to create new accounts.
Medical Staffing Sales Support Assistant – Must have a computer at home to use.
A representative for Remote Workplace & Marketing tools for small businesses – Remote Work Environment.
CSA – Customer Service Associate – Strong home-base wifi and personal computer.
Clinical Solutions Project Manager – A quiet, private, distraction-free home office work environment.
Work From Home – Home Job Staffing
Home Job Staffing represents the 3.3 million Baby Boomers and others in the US who work from home and help fill the increasing demand for dependable telecommuting workers? If you are able to self-manage, stay focused, and work independently, there are multiple opportunities that we will be considered.
Baby Boomer Startups Are Booming | The Pulse | CNBC

---
Baby Boomer Magazine has found that every aspect stated in their online advertisements about Primal Force Products are valid and supportable with our Baby Boomer Magazine Resource Guarantee.

We Guarantee there will be absolutely NO Hard Sell, NO Obligation, NO SPAM, NO Hassles.
---