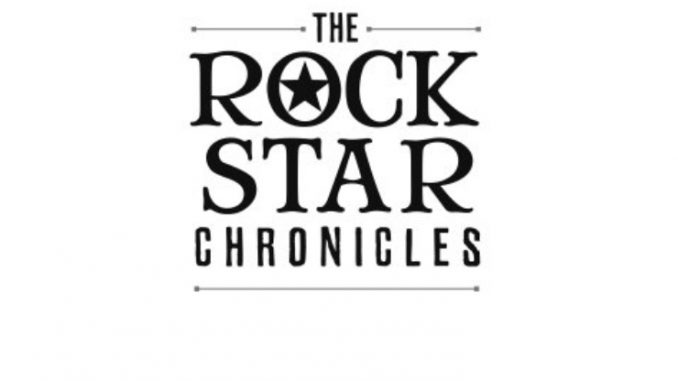 THE ROCK STAR CHRONICLES
by Ray Shasho
Truths, Confessions & Wisdom from The Music Legends That Set Us Free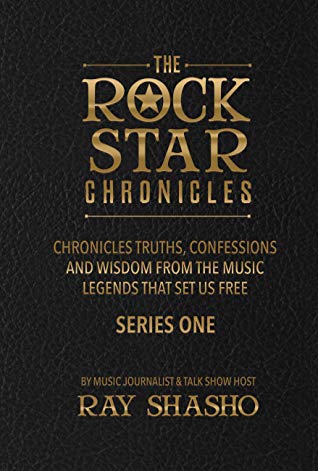 Ray Shasho's latest book, Series One of 'THE ROCK STAR CHRONICLES' has provided the audience with truths, confessions, and wisdom from the legends of the music industry.
"From January 2010 through the present day, I've conducted over 1000 candid interviews with some of the greatest music legends of our time, says Ray Shasho."
"I refused to simply write about the music and artists that influenced countless generations and millions of music fans worldwide, I brought the actual music legend to the reader."
After reading each interview, it will seem as you're the one chatting with your favorite rock hero. Even though their music lives on … the artists are vanishing and will soon be gone forever!
These recent and candid interviews include … life-changing events, band feuds that have lasted for decades, love affairs with bandmates, drug-induced stories, spirituality, metaphysical beliefs, Woodstock memories, Joplin and Hendrix tidbits, mafia owned record companies, untold stories about The Beatles, royalties issues, management and record company thieving and conniving, political views, conspiracy theories, humorous and tragic anecdotes, transitioning to Christianity and suicide.
Featuring over 45 Intimate Conversations with some of the Greatest Rock Legends on the Planet:
CHRIS SQUIRE… DR. JOHN… GREG LAKE… HENRY MCCULLOUGH… JACK BRUCE … JOE LALA… JOHNNY WINTER… KEITH EMERSON… PAUL KANTNER… RAY THOMAS… RONNIE MONTROSE… TONY JOE WHITE… DAVID CLAYTON-THOMAS… MIKE LOVE… TOMMY ROE… BARRY HAY… CHRIS THOMPSON… JESSE COLIN YOUNG… JOHN KAY… JULIAN LENNON… MARK LINDSAY… MICKY DOLENZ… PETER RIVERA …TOMMY JAMES… TODD RUNDGREN… DAVE MASON… EDGAR WINTER… FRANK MARINO… GREGG ROLIE… IAN ANDERSON… JIM "DANDY" MANGRUM… JON ANDERSON… LOU GRAMM… MICK BOX… RANDY BACHMAN… ROBIN TROWER… ROGER FISHER… STEVE HACKETT… ANNIE HASLAM… 'MELANIE' SAFKA… PETULA CLARK… SUZI QUATRO… COLIN BLUNSTONE… DAVE DAVIES… JIM McCARTY… PETE BEST
WHERE HAVE ALL THE ROCK STARS GONE?
Rock and Roll, the Blues, and Jazz are America's contribution to the art, so why are we not fighting to preserve our own musical legacy and culture?
Rooted from the early blues pioneers, the longevity of rock and roll is second to none. But strangely enough, those legendary rock heroes that we were so accustomed to hearing every time we turned on our radios had mysteriously vanished from the mainstream.
The music of the 1960's, 70's and even the 80's was an important juncture in all of our lives. So many of us timeline life's precious moments with the music we remember, when the music was so great, and when the music mattered.
Ray Shasho says, for more than a decade I've been on a Rock and Roll pilgrimage to help promote and save the greatest music the world has ever known.  
BUY KINDLE EDITION OR BOOK ON AMAZON: THE ROCK STAR CHRONICLES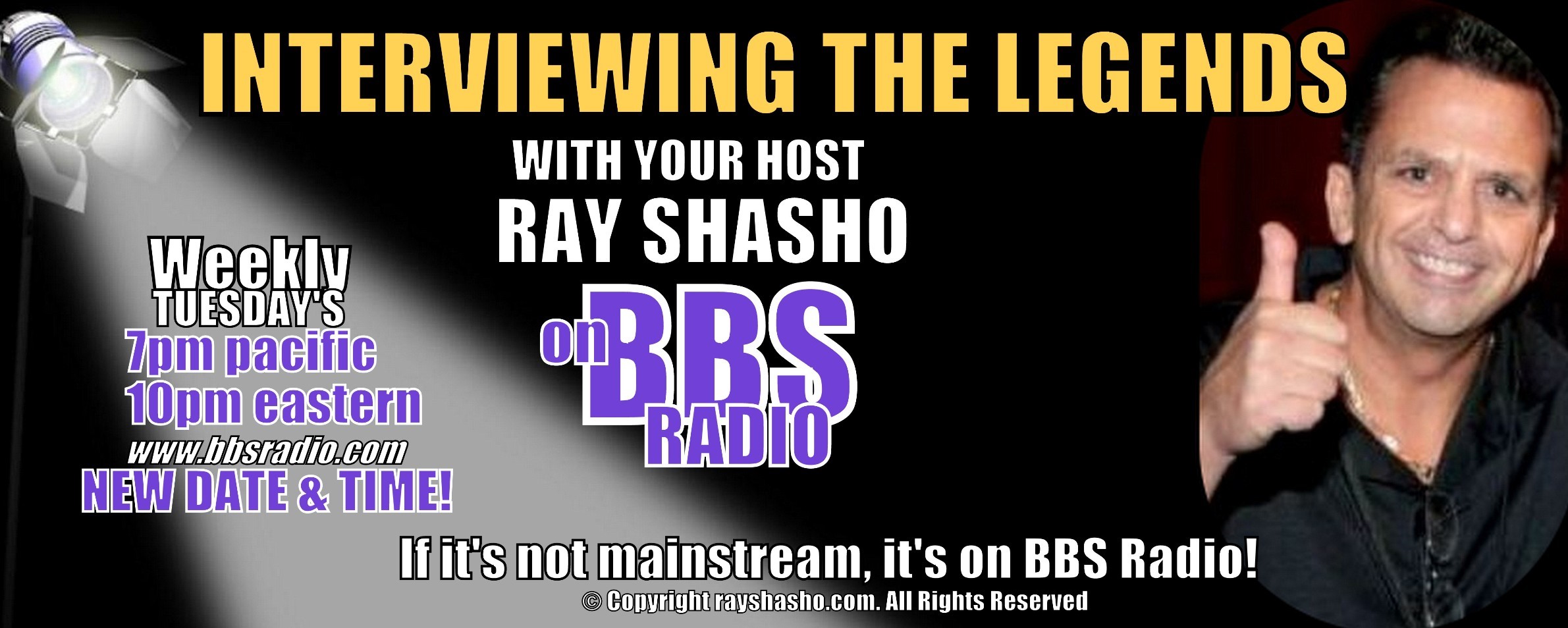 Weekly Tuesday's at 7 pm Pacific/10 pm Eastern
On the BBS Radio 1 Network
www.BBSRadio.com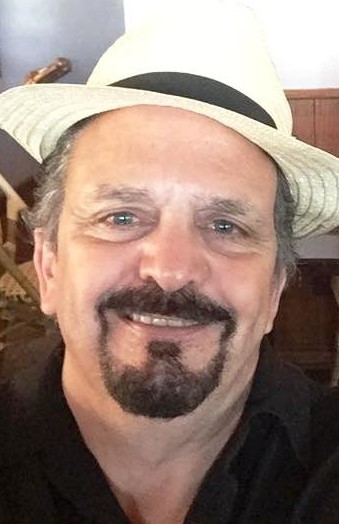 ABOUT RAY SHASHO:
After writing a comical and awe-inspiring Novel about growing up in the family business, Ray became a classic rock music journalist. It started out as a fun gig to help promote his book but something very extraordinary transformed. Shasho began covering concerts and music events around the Tampa Bay area and decided to take a crack at interviewing some of the rock music legends that he idolized all of his life. Ray quickly became one of the top music journalists in the country. His online music publications are read by thousands of music enthusiasts daily and Shasho's in-depth interviews, album and concert reviews are featured on artist websites around the globe. More than a million visitors have read Ray's interviews online.
Currently, Ray is the director of The Publicity Works Agency, a public relations firm specializing in publicity plans for musicians and authors. Ray is also the host of Interviewing the Legends a very popular show on BBS radio that spotlights exclusive interviews with legendary music artists, authors, and celebrities.