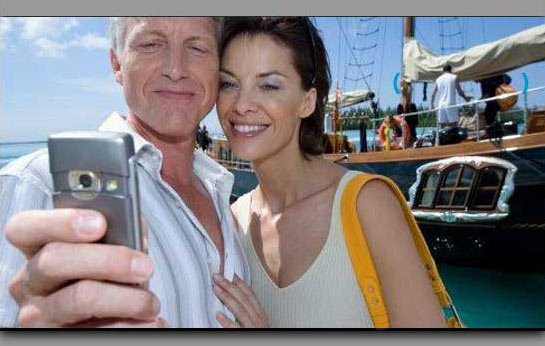 Baby Boomers Benefit from Internet Dating Websites –
10 Tips for Better Dating
Baby Boomers have found that Internet Dating is one of the most, productive, secure and fun ways to meet singles today.
BabyBoomer-Dating.com is specifically designed for Baby Boomers:
Dating
Socializing
Traveling
Activities
More!
How many dating methods allow Baby Boomers to meet the person of our dreams for the comfort of your own home?
There are presently 20 million Baby Boomers that are actively using Internet Dating Websites, giving us a theoretically unlimited supply of fresh prospects.
Using Internet Dating Websites is one thing, but using them to their full potential can make a major difference in your results.

Here are ten Internet Dating Tips for a better and more productive Internet Dating experience.
1 – Have Faith in the Process
Internet dating is probably the best, most productive, and fun way to meet people. Give it a fair chance and accompany it with a fresh positive perspective. If you are not a computer person, don't worry. Most Internet Dating Websites are user-friendly and extremely easy to use.
2 – Begin Slow and Gain Momentum
Like any new experience, online dating can be overwhelming. Make sure you take it slowly, that way you will not run out of steam so quickly.
3 – Avoiding Negativity Discussing Previous Relationship Troubles
When you talk about past troubles, you come across as a negative person. In addition, your prospect may think that you are not over your past relationship and perhaps not ready to start a new one. Make sure you save this type of discussions for a later, more advanced stage of your relationship.
4 – Writing an Essay that Reflects You
Serious daters find reading your Profile Essay of great benefit since it is the primary piece of information that they have on you. What you say in your essay is amplified greatly so take advantage of it and make it reflect who you really are. Creating a fake image through your essay will greatly disappoint your prospect, once he/she gets to meet you. Be honest and in the long run, it will benefit your relationships.
VIDEO: Writing the Perfect Online Dating Profile
5 – Be Cautious
Utilize the power of anonymity and increased security that is unique to Internet Dating over the face to face dating.
6 – Don't Take Each Internet Contact to Seriously
Not everybody adheres to the same etiquette and rules in Internet Dating. You might find someone that is disrespectful and even offensive. Don't take every contact too seriously and don't let this feeling spoil your experience. Just move on to someone else, after all this is an Internet Dating Service.
7 – Take an Occasional Break from Internet Dating
It is always good to take a few breaks from Internet Dating and come back with a fresh new perspective. Having so many people to choose from can be a little overwhelming at times. Let other people approach you, build your pipeline, and resume your efforts.
8: Re-considering Your Potential Match Dating Profile
Internet Dating is unique in that sense that it allows you to find people based on your profile objective, such as eye color, hair color, height, weight, income, etc. If you can't find exactly your perfect match in this pool of people, it may be time to reconsider your 'must-have' profile objective list.
9 – Post a Photo Immediately
Most daters do not respond to profiles without a picture. Don't let opportunities pass you by. If you are serious about online dating, post a picture immediately.
10 – Don't Waste Your Time on a Bad Dating Match
When you discover any piece of information about a potential match that makes you feel uncomfortable, don't waste your time. Trust your instinct and let go. There are plenty of other potential good matches for you out there. Keep looking and make it fun.
Baby Boomers have made online dating websites like BabyBoomer-Dating.com quite popular for Socializing as well as to find Travel and Activity Partners.
BabyBoomer-Dating.com is easy for Baby Boomers to use, even for those of us with minimal Internet skills.
BabyBoomer-Dating.com has gone to great lengths to ensure a safe and secure environment for Baby Boomers looking for various types of relationships. If you feel unsure or threatened by someone's behavior, stop contacting them immediately. Visit their profiles and use the block button to prevent any further contact.
Contact BabyBoomer-Magazine.com and report a problem.
Learn More About BabyBoomer-Dating.com – FAQ
---