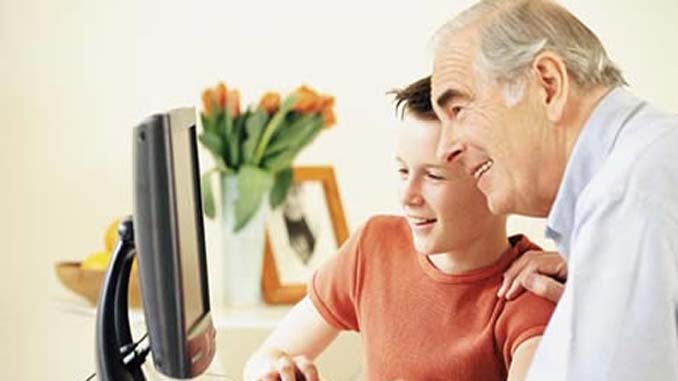 Baby Boomers are Starting Online Businesses
As Baby Boomers retire from there career jobs, many of us are becoming Online Entrepreneurs to supplement our income and to keep busy.
Baby boomers have always made an impact on every age they've moved through, and we're now redefining the newest stage of their lives – retirement.
We are as a group almost 80 million strong and we are quickly becoming a major entrepreneurial force.
That's because as more and more Baby Boomers retire from our long-time career jobs, were coming back out of retirement to launch our own ventures.
In fact, according to the Labor Department, today's Baby Boomers (ages 44 to 62) account for 54 percent of self-employed persons – up from 48.5 percent in 2000.
One of the most popular and fastest-growing choices for our self-employment is Building an Online Business. That's because Baby Boomers are the first retiring generation who are truly comfortable with life on the Internet. Studies show that nearly 72 percent of boomers in there 50's go online regularly.
There has been a real spike in interest among the Baby Boomer Generation to own our own business. For many of us, being in business for ourselves is a lifelong dream. Online businesses fit in nicely with retiring Baby Boomers with its flexible work schedule and mostly work from home lifestyle.
For some of us, online businesses were starting to take advantage of the skills that were learned in our past lives. Baby Boomers can Build a Website to Market your Business Expertise that would be valuable to others. This would allow us to use the knowledge they've gained from our corporate lives and share it with other business owners. This way we feel that our whole lifetime of knowledge that was gained is not going to waste – and we can make some decent money doing it.
Consider Building a Website to Support the Marketing of Your Business
And as pop culture tells us, 50 is the new 30 and 70 is the new 50. So why not begin a whole new chapter of our lives at 55? 
Get a Quote on a New Online Business Website or for a Website Makeover
ExtremeWebsiteMakeover.com
866-678-1851
Baby Boomers Rock!
---

---
Baby Boomer Magazine,
with due consideration of the present economic situation,
has committed its investigative and editorial resources
to find individuals and companies of integrity
as well as products, services, and opportunities for quality and true benefit
of all Baby Boomers in our preparation and implementation of our
retirement with a desirable quality of life.
---
Baby Boomer Magazine Does The Research and Screening of products, services, and retirement business opportunities expressly for their true value to Baby Boomers – ones that Baby Boomer Magazine can support with our "Baby Boomer Magazine Resource Guarantee".
Baby Boomer Magazine Utilizes our Baby Boomer Resource Partners to educate, consult, and if found of value to you, to sell you the products, services or opportunities that truly benefit you as a Baby Boomer.
Baby Boomer Magazine's Resources Partners also represent various products, services, or business opportunities that we have found to be of true benefit to Baby Boomers. We Guarantee there will be absolutely NO Hard Sell, NO Obligation, NO SPAM and NO Hassles.
Baby Boomer Magazine does not accept any Advertising Revenue from our Baby Boomer Resource Partners. We only monetarily benefit if you find the product, service, or opportunity that is of true benefit to you.
---
Baby Boomer Magazine Recommends: ExtremeWebsiteMakeover.com
Get more Info on a New Online Business Website or a Website Makeover
---