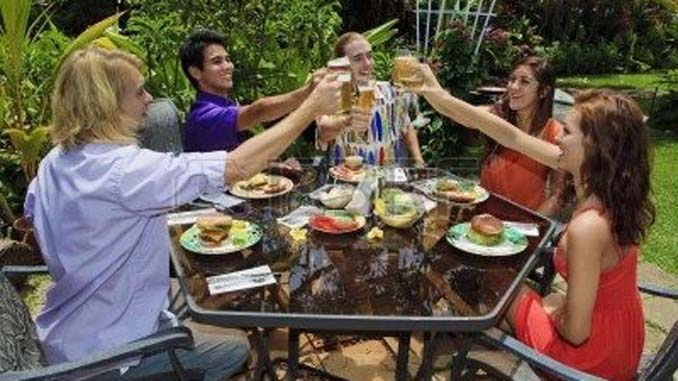 Tips for Baby Boomers to Avoid Alcohol and Drug Abuse On New Years Holiday.
Holidays, like New Years, are one of the most prevalent times for people (especially people in recovery) to hurt themselves and loved ones by Alcohol and/or Drug relapsing.
How typical is it to abuse substances during the New Years and other Holidays?
Well, it seems it's one of the most prevalent times for people (especially people in recovery) to hurt themselves and loved ones by relapsing. Holidays afford us time to meet with and spend time with family, or at least that is the idea. Somehow this does not always work out, in fact, many report horrid memories of time spent with family around the holidays. If not that it causes us to come together with people we have perhaps had lifelong issues that yet remain unresolved.
People in recovery must plan what they need to successfully negotiate these times of high stress.
Some tips on ways to avoid alcohol and drug abuse over the New Years Holiday.
First, think about what you are going to integrate into the season that keeps you involved in your program of recovery. Will you see your sponsor, go to a few meetings, write in your journal or all of the above. No matter what you do if you have a plan you most assuredly fair better in getting through the season clean and sober.
For those of you who tend to make a New Years Resolution, I recommend that you make instead of a 'Before Holiday Resolution'. In other words, make a resolution to become or remain sober and find someone to be accountable to for the success of your resolution. The following are some simple tips to follow. I would encourage you to remember this, that not the tips but the act of planning to stay sober will have the greatest impact on your being successful.
• People who plan to stay sober do just that, stay sober, because they planned their day around that outcome. Try it, you will find it very helpful in staying on course.
• Thoughts that relapse leaning should be shared with as many people as possible who have a vested interest in your staying sober. The more people you tell who care and understand recovery the less likely you are to use. Transparency is the great killer of cravings!
• Stop focusing on you and try to help someone else. Nothing will empower you to remain clean and sober than the act of getting into some form of service to others and letting go of you. I think you will also find it refreshing.
• Make a list of what you have to be grateful for as opposed to focusing on what you don't have. This perspective also will underscore you're seeing a reason to fight one more day for sobriety.
• Let go of yesterday and stay out of tomorrow, both of which are no longer where the bulk of your focus should be. You truly can only live one day at a time. Stay in the moment and you will be present for what is actually happening in your life as opposed to what happened, or what you think may happen, which are out of your realm of impact. It is today where you can have some true impact on your life and the life of others by what you do today and how you live your life today. Set an example for living in the moment and you will have done one good deed for today.
These thoughts are not meant to be all-inclusive, but rather to act as a beginning template for thoughts that may be of use to you as you negotiate the holidays. Take a stab at making your own list and be willing to share it with someone else who may benefit from your thoughts. From all of us at Weyland Consultation Services, we wish you good cheer and safe tidings as you safely go through the ins and outs of the holidays ahead. Remember you're a winner if you choose to win, so choose!
Fred Wade holds both National and State certifications as an addictions counselor. He has worked in the field of addiction since the mid 80's, having worked in both inpatient and outpatient settings. He is the founder and Chief Executive Officer of Weyland Consultation Services which specializes in the outpatient treatment of addictive disorders for adults and adolescent males and females. Weyland Consultation Services is located in Walnut Creek California and serves the greater San Francisco Bay Area.
Weyland Consultation Services – Discreet and Confidential Outpatient Alcohol & Drug Treatment serving the San Francisco Bay Area, including the Cities of Walnut Creek, Danville, San Ramon, Alamo, Lafayette, Moraga, and Pleasanton California.
---