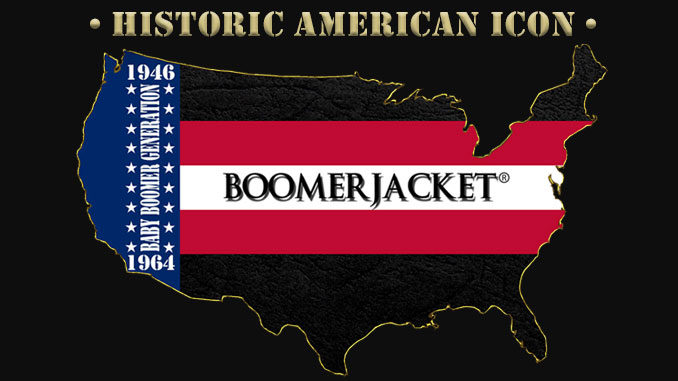 THE
'BOOMER JACKET'
COMMEMORATING
THE
'BABY BOOMER GENERATION'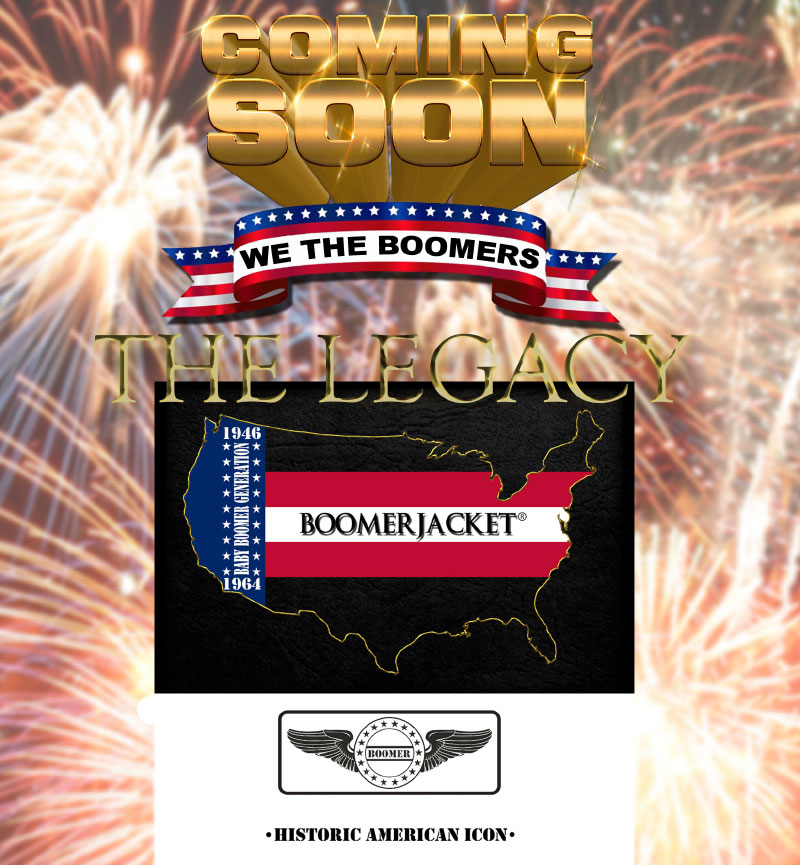 In WWII, the world's 'Greatest Generation'
proudly wore their 'Bomber Flight Jackets'
in the defense of freedom.
Because of their sacrifices the world remained free.
Today, over seven decades later, the world's
'Second Greatest Generation – Baby Boomers' have their own Jacket.
THE
'BOOMER JACKET'
Commemorating the
'Baby Boomer Generation'.
Your Boomer Jacket makes
this statement:
'My Baby Boomer Generation is unique,
never to be repeated.'
'There are an estimated 76 million
men and women
born in the United States
beginning in the year
1946 and ending in the year 1964.'

This span of 18 years is symbolized by the eighteen stars
inside all of the 'BOOMER JACKET' Emblems.
WEAR IT PROUDLY!

---
Baby Boomer Magazine,
with due consideration of the present economic situation,
has committed its investigative and editorial resources to find
individuals and companies of integrity
as well as products, services, and opportunities
of quality and the true benefit of all Baby Boomers
in our preparation and implementation
of our retirement with a desirable quality of life.
---
Baby Boomer Magazine Does The Research and Screening of products, services, and retirement business opportunities expressly for their true value to Baby Boomers – ones that Baby Boomer Magazine can support with our "Baby Boomer Magazine Resource Guarantee".
Baby Boomer Magazine Utilizes our Baby Boomer Resource Partners to educate, consult, and if found of value to you, to sell you the products, services or opportunities that truly benefit you as a Baby Boomer.
Baby Boomer Magazine's Resources Partners also represent various products, services or business opportunities that we have found to be of true benefit to Baby Boomers. We Guarantee there will be absolutely
NO Hard Sell, NO Obligation, NO SPAM and NO Hassles.

---