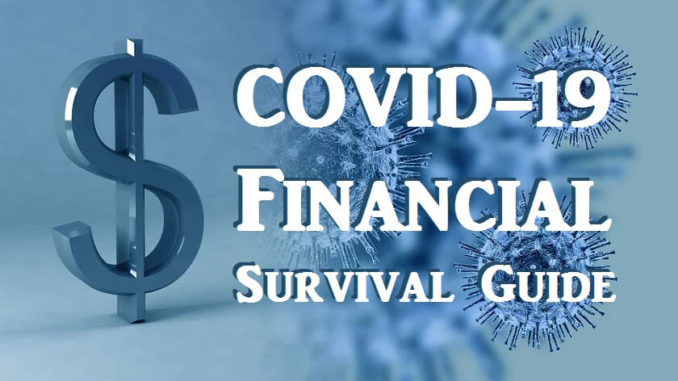 Retiree COVID-19


Financial Survival Guide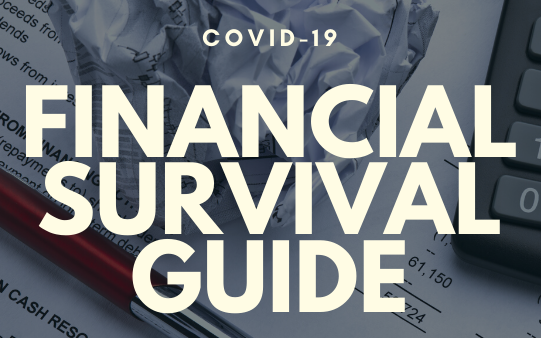 Back in March 2020, most Baby Boomers wouldn't have dreamed that we would still be in the midst of the Coronavirus pandemic at year-end. Yet here we are. This crisis has had a horrific impact on millions of peoples' physical health and lives. But it has also brought forth numerous financial challenges, too.
With countless job losses, shuttered businesses, an extremely volatile stock market, and minuscule interest rates, it may seem like you have no control over your short- or long-term financial planning.
GOOD NEWS
"I Always say, there are still strategies you can use to help ensure the safety of your principal, as well as to generate an ongoing, reliable retirement income in the future. Before committing to any type of plan, it is important that you have a good understanding of what your potential options are."
How Coronavirus has Impacted Your Savings and Investments
COVID-19 came on strong and was in large part responsible for an *approximately 23% drop in the Dow Jones Industrial Average in the first quarter of 2020. With reduced portfolio values and lower (or no) contributions to retirement plans due to job loss, many people have had to dip into savings just to make ends meet.
Unfortunately, this can quickly lead to a downward financial spiral, and in turn, reduce the amount you'll have available down the road. Further, putting your everyday expenses on credit can be even more detrimental, as it can cause a significant amount of high-interest debt.
COVID-19 Financial Planning for Baby Boomers
Financial planning during COVID-19 involves taking a close look at your current and future expenses, as well as any sources of income generation. To make sure that you've covered all the bases, it is helpful to have a checklist like the one below. It can also be beneficial if there are resources you can tap into if you have any questions as you move forward.
COVID-19 Checklist for Baby Boomers
▢ Re-evaluate your household budget and see where you could cut expenses (even just a little bit here and there can add up to a lot of savings over time).
▢ Determine where your current savings could be at risk and consider reallocating to safer financial alternatives.
▢ Obtain an estimate of how much you (and/or your spouse) may receive from Social Security. You can access the Social Security Benefits Estimator by visiting: https://ssa.gov/benefits/retirement/estimator.html.
▢ Determine where any of your other retirement income may come from, as well as an approximate amount you may receive from each (i.e., an employer-sponsored pension plan, rental real estate, dividends from personal investments, etc.)
▢ Discuss your short- and long-term financial objectives with a professional who specializes in retirement income planning.
Planning Ahead with a New Retirement Strategy
Going forward, our "new normal" will likely look a bit different from our lives pre-COVID. This includes our financial and retirement planning. In my opinion, it is essential not to rely solely on "traditional" (but outdated) retirement planning methods.
Securing a Retirement Income "Floor," where you can count on a regular income stream for a set period of time – or even for the remainder of your lifetime – is a key component to a more successful financial future, even in the midst of economic uncertainty. This is available through our Affiliated Insurance Agency.
How to Ensure that Your Retirement Income Plan Stays on Track
While nobody knows what direction the COVID-19 crisis or the economy will take in the future, there are still ways to plan so that you can keep your finances in check. Your first step should be to go over your current financial situation and needs, as well as your future goals.

Retirement Income Advisory Group LLC
Retirement Income Advisory Group LLC is a Fiduciary, as an Investment Advisor. Their main business is working with Baby Boomers near or in their retirement. We often find that there are problems with their plans, which can crop up, like cholesterol in the arteries. The damage has gone unnoticed for years, and it could be too late. Our job is to help Boomers through the maze before them.
Retire-USA.com
Our Podcast:
The Retirement After 60 Show with Artie Bernaducci, is a podcast all about helping Baby Boomers make the most out of their retirement years. Artie is an investment advisor representative with Retirement Income Advisory Group LLC and the founder of The Retiring Baby Boomer Group LLC and Co-author of Strategies to Create Lifetime Income for Baby Boomers and Baby Boomer Retirement Roadmap.
RetirementAfter60.com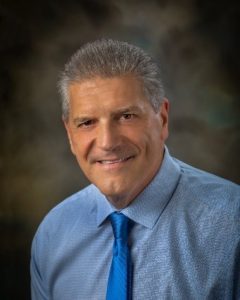 Artie Bernaducci first got insurance licensed in 1991. In 2002, he became an Investment Advisor Representative (IAR). Artie really loves helping people and enjoys connecting with his clients. His predominant focus is working with Baby Boomers, who are approaching or are already in retirement. His aim is to educate and support them with the retirement knowledge they need to help them through their life stages. 
Advisory services are offered through Retirement Income Advisory Group LLC, an Investment Advisor in the state of New Jersey.  Insurance products and services are offered through The Retiring Baby Boomer Group LLC, an affiliated company. Retirement Income Advisory Group LLC and The Retiring Baby Boomer Group LLC, are not affiliated with or endorsed by the Social Security Administration or any government agency.
* SOURCE: https://tinyurl.com/4s48mfc5
https://www.cnbc.com/2020/03/31/stock-market-today-live.html
---
Baby Boomer Magazine Does The Research and Screening
 of products, services, and retirement business opportunities expressly for their true value to Baby Boomers
– ones that Baby Boomer Magazine can support with our
"Baby Boomer Magazine Resource Guarantee".
Baby Boomer Magazine Utilizes our Baby Boomer Resource Partners
to educate, consult, and if found of value to you, to sell you the
products, services, or opportunities that truly benefit you as a Baby Boomer.
Baby Boomer Magazine's Resources Partners
also represent various products, services, or business opportunities
that we have found to be of true benefit to Baby Boomers.
We Guarantee there will be absolutely
NO Hard Sell, NO Obligation, NO SPAM, and NO Hassles.

---