THE BIG BIKE BAG
KICKSTARTER PROJECT
CAMPAIGN FUNDING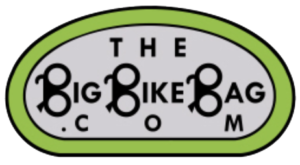 Producing A Large, Non-Pannier, Rear Rack Bike Bag That Doesn't Now Exist, Offered At A Great Price!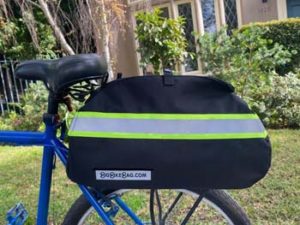 "My name is Erik and I'm a Boomer that cares about global warming so I ride my bike whenever possible for transportation and shopping."
PROBLEM: I need more storage space than the knapsack can provide when shopping for food or other items and I prefer not to have to bring my knapsack when carrying smaller amounts of cargo.
PROBLEM SOLVED: THE BIG BIKE BAG 
I bought two bike bags online that looked big, but when I got them, I realized they were only big enough inside for a water bottle and a light jacket or a couple of cans of food. So I decided to design and produce one myself.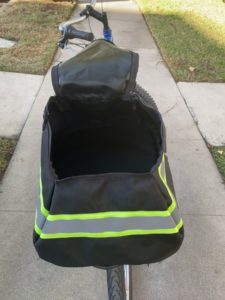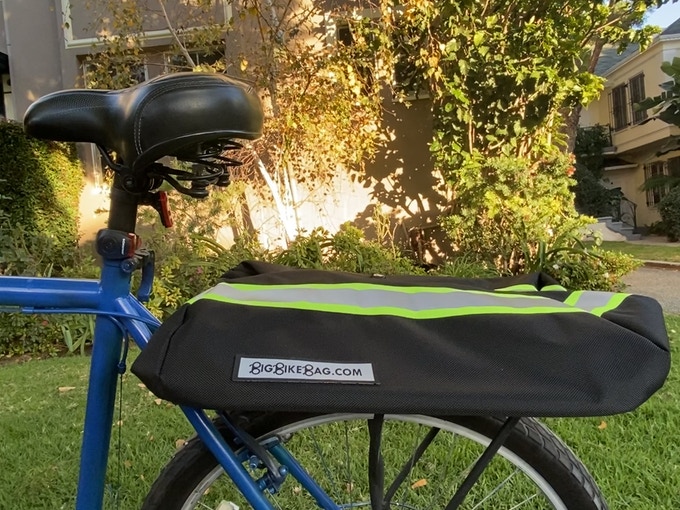 THE BIG BIKE BAG is considerably larger than any other non-pannier, rear bike bag on the market. It is 20″ long, 12″ wide, and 10″ tall when full. But when empty, it snaps down to a sleek, compact 1 1/2″ height. It easily and quickly attaches to the four corners of a back bike rack, with the four attached nylon straps on the bottom. It is made of waterproof, heavy-duty nylon, with padding to protect your cargo.
I am working with an American company called One World Sourcing. They act as a liason between the product designer- (me in this case) with Asian manufacturing companies.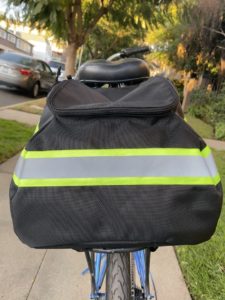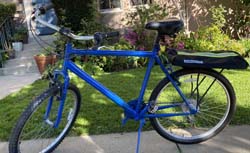 BIG BIKE BAG WEBSITE: – https://bigbikebag.com/
  VIDEO DEMONSTRATION
THE BIG BAG

KICKSTARTER – CAMPAIGN FUNDING OPPORTUNITIES
So now it comes time to test the waters to see if they're in fact is a demand for this product.  To do this without investing too much of my own money, I decided to create a Kickstarter Campaign that launched, Saturday, March 30th.  It will run for 30 days, and I will have to have to get about 350 bags purchased to fully fund my campaign, depending on the types of pledges people make.
KICKSTARTER is an "all or nothing" platform, so unless I reach my total funding goal of $15,500 I don't get any money.  If you or someone you know might be interested in this product, check it out at the following link:
https://www.kickstarter.com/projects/bigbikebag/the-big-bike-bag