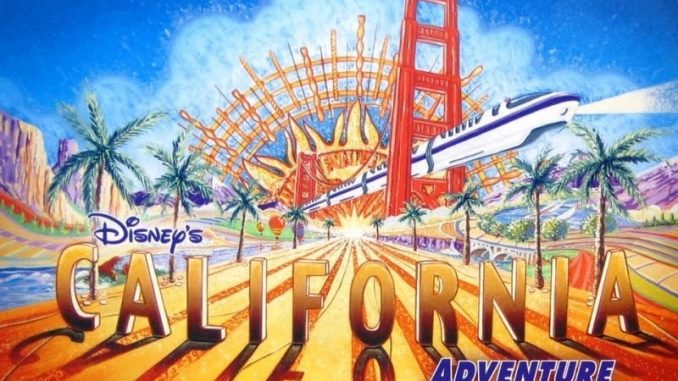 Baby Boomers Vacation at Disneyland California Adventure?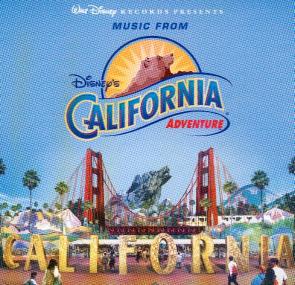 I am a Baby Boomer that really loves to travel.
When my wife asked me where we should go on a short, affordable anniversary, I suggested a Disneyland California Adventure Vacation.
So what that neither of us cared for intense rides that make you throw up or standing in lines that seemed to threaten hours of misery.
We made plans for our Disneyland vacation, foregoing the Disneyland California Adventure Hotel (in favor of cheaper digs, as we would only be in the room to shower and sleep), and deciding to drive (as we were only a few hundred miles away).
When we got to the gates, to begin my two-day Disneyland vacation, however, I thought I might change my mind.  There were hundreds of people, not so much crowded and ready to burst through the entrance in excited, frenzied television commercial joy, but still, in great suffocating numbers.
But, my apprehension was assuaged when the gates did open and the people disbursed, walking with plenty of space between us into the park, immediately going into the closest food or rest stop building or walking into the building where Abe Lincoln gives the Gettysburg Address.
If you have made a long drive right before beginning your Disneyland vacation and are parched, tired, and of course gullible, the wax figures become so alive for you it is startling.  A great way to start your Disneyland vacation experience, which is surreal at most times, anyway!
Disneyland California Adventure Video


The Disneyland Vacation, besides including all of the foods at the park I craved, had, in those early eighties, tolerable thrill-seeker rides, beautifully inventive rides, and nostalgia shops.
For people like me, who had watched Annette and the other Mouseketeers, had faithfully watched The Wonderful World of Disney every weekend, but had never had any Mickey Mouse Ears or had never laid eyes on the real castle or other characters.
And most impressive of all, besides the organization, were the spaciousness and the cleanliness of the park.
What an utterly superb Disneyland vacation and I hope to go back soon!!!!! 
---
Baby Boomer Magazine has found that every aspect stated in this online article and supportable with our Baby Boomer Magazine Resource Guarantee.
---
Baby Boomer Magazine,
with due consideration of the present economic situation,
has committed its investigative and editorial resources
to find individuals and companies of integrity
as well as products, services, and opportunities for quality and true benefit
of all Baby Boomers in our preparation and implementation of our
retirement with a desirable quality of life.
---

We Guarantee there will be absolutely NO Hard Sell, NO Obligation, NO SPAM, NO Hassles.
If you chose to contact one of our Resource Partners
Any requests for information will be provided without obligation.


Baby Boomer Magazine Resource and Abuse Guarantee Privacy Policy