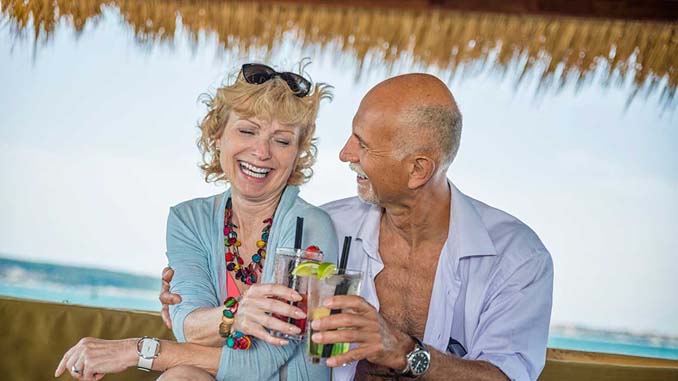 Baby Boomers Find Safe Dating on BabyBoomer-Dating.com
Baby Boomers have made online dating websites like BabyBoomer-Dating.com quite popular for Socializing as well as to find Travel and Activity Partners.
BabyBoomer-Dating.com is easy for Baby Boomers to use, even for those of us with minimal Internet skills.
Creating Baby Boomer Dating Profile
A good dating profile should include enough information for a person to get an idea of the type of person you are, but not enough to figure out who you are or where you live – at least not before you actually decide to move forward on a particular relationship.
For example, if you live on Wescott's Beach and enjoy sailing on your private yacht, you might say, "I live near a beach and enjoy sailing as a hobby." This isn't too revealing, but it lets the person know what you like.
Include one or two photos in your dating profile. Profiles with photographs get more attention than those without.
VIDEO: Writing the Perfect Online Dating Profile
Online Dating Tips
1) Consider Your Goals for Meeting Someone Special.
Are you interested in a real relationship or are you simply interested in someone to talk to or hang out with?
What activities would you be interested in engaging in?
Socializing – Traveling – Dining – Movies – Theatre – Hiking – Riding – Games
Determining your own personal desires will save some time and stress for all involved.
2) Consider Your Online Safety 
Baby Boomers should take safety measures both online and off when it comes to online dating.
When creating your profile, never mention real phone numbers, exact locations, addresses, last names, or any other potentially identifying information. Scam artists can prey on a Baby Boomer at online dating sites, so be careful what you reveal through your profile, as well as through e-mail, chat or instant messaging. Even if you have been talking to someone for a while, safety rules should still apply.
3) Consider Your Offline Safety
Meet in a busy public place. Do not meet at your house, workplace or other personally identifying location until you have seen this person a good number of times and feel comfortable disclosing the information.
Try making it a double date, with trusted friends as the other couple. If this isn't possible, always let a close family member or friend know where you are going and who you will be meeting.
Remember that a person can seem nice and appear to have good intentions when that isn't the case. Always be on the lookout for warning signs.
BabyBoomer-Dating.com has gone to great lengths to ensure a safe and secure environment for Baby Boomers looking for various types of relationships. If you feel unsure or threatened by someone's behavior, stop contacting them immediately. Visit their profiles and use the block button to prevent any further contact.
Contact BabyBoomer-Magazine.com and report a problem.
Baby Boomers Rock!
---